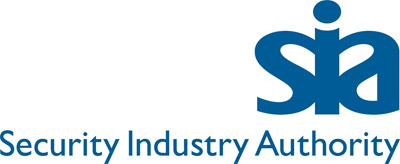 SIA launches "Safer Nights Out" campaign to address violence in the night time economy.
SIA, the security Industry Authority,  initiated a national campaign in June which aims to make the night out economy a more safer place for both the general public and  security staff alike.
Since the 17th June this year, SIA investigators have been out visiting pubs, clubs and bars around the UK meeting door staff to help with the campaign.
The "Safer Nights Out" campaign was designed to promote safer restraint techniques for all door supervisors, whilst encouraging them to report violence or abuse which is directed at them.
SIA will be handing out posters, leaflets and other literature to assist and educate all concerned as well as being active on social media under the hashtag #SaferNightsOut.
Ed Bateman, Director of Partnerships and Interventions at the SIA, said:
"Since 2016 we've recorded ten deaths associated with restraint techniques used by security personnel. This campaign aims to reduce these risks by ensuring that security staff know, and use, the safer restraint techniques mandated in their training. At the same time, we're aware that security personnel are increasingly facing verbal and physical abuse in the workplace.  It's not 'all in a day's work' for a door supervisor to return home to their family facially scarred, or otherwise injured.  We want door supervisors to report verbal or physical abuse to the police or to their employers or to us via our website."
Kevin Young, who manages the SIA's South East Region Partnerships and Interventions team, is leading the campaign.  He says:
"We're looking forward to meeting door staff and having these important conversations. We're asking venues and security staff to look out for our #SaferNightsOut messages on social media – and for them to share and engage with our posts while the campaign is running, which is from Monday 17 June to Monday 15 July."
Please click on these links to download the SIA Safer Physical Intervention leaflet and the Safer Restraint poster​.
SIA have also created posters encouraging security staff to report violence and verbal abuse, which you can find here on the Safer Nights Out Campaign Page​.​​
Read more about the new SIA Safer Nights Out Campaign.
New SIA Authority Members Wanted
Do you want to play a key role in regulating the private security industry?
If that's the case then you can do so by becoming Non-Executive Director of the Security Industry Authority (SIA), which provides a critical public service by regulating the private security industry to reduce criminality, raise standards and recognise quality service. Its remit covers the United Kingdom.
Click here for more details on how to be part SIA.
​​​​​
MAK Integrated Services holds SIA approved contractor status for the provision of Security Guarding and Key Holding Services. ISO Cert No.7971