CCTV Security Services in Manchester, Liverpool, London and Nationwide
MAK Security provide highly professional CCTV systems to protect you and your property across the UK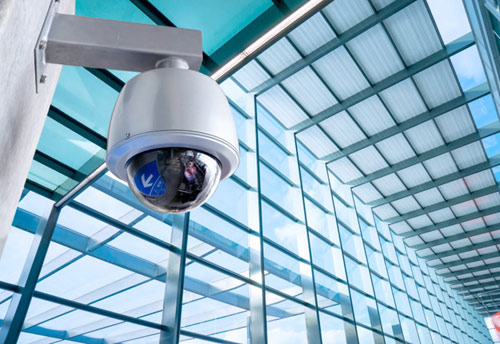 CCTV Security Systems
As technology evolves, CCTV solutions become more accessible and cost effective. We strive to move with the times and offer such systems that include bespoke options. What was once considered bespoke, such as CCTV Trip Wire, has now become one of our most popular products. As you can see in the picture below – you can specify and outline the area of concern. If this line is broken it will trigger an alarm and/or the specified escalation process. We also have AI systems that will recognise human intruders over animals and reduce wasted time and/or resources.
Fire Protection:
Our Fire Protection system is a highly effective and Cost Effective way of Safe Guarding your property against the threat of fire and works hand in hand with our Wireless SiteWatch CCTV system. Remotely Monitored around the clock via our North West Based Control Room Center, these systems are ultimately flexible with NO Wires, NO MAINS POWER. It's just simply a reliable, self sufficient Fire Alarm System that keeps sites Safe, Secure and Compliant.
From planning and installing a brand-new CCTV system, to upgrading or replacing an out of date or faulty system, MAK Security are here to help with all your requirements.
MAK Security will visit the location, survey, supply, install, monitor and maintain CCTV systems. We cater for all industries - from small domestic through to large scale commercial systems. We will have the right system for your needs and all our systems are bespoke, you are in control.
We offer anything from a battery operated (Videofied) system, which can be moved at any time and mounted almost anywhere to the very latest video analytics technology. With Video Analytics, any motion can be detected form up to 100 meters away. It will alert the monitoring station or via the app.
Operating from deep within our state of the art, purpose built central station we are able to monitor all of the major transmission systems. Using the latest version of the industry leading 'Immix' platform from Sureview Systems International, we deliver an exceptionally rapid response to alarm signals generated from site, ensuring a swift resolution to site events along with a feeling of security and comfort for the end user.
Manned by our highly trained, specialist personnel we are able to provide you with a high quality – reliable – remote monitoring service 24 hours per day, 365 days per year. Additionally, using our Transparent Services System (TSS), you will be able to gain web portal access to see – almost in real-time – exactly what is happening on your site. Furthermore, you will be able to review our actions and see exactly what we did and when we did it, helping you to see the difference between a MAK Security service and an ordinary one.
Our systems (DVR's) offer at least 30 days of storage and can be view-able via mobile phones or tablets via an App from anywhere. As well as installing CCTV systems we can offer a number of supporting services to provide a full security package.
Some of the systems we can offer:
» Ultra HD (4K) CCTV
» Battery Operated CCTV
» Facial Recognition CCTV
» Automatic Number Plate Recognition (ANPR) CCTV
» Totally Wireless Temporary CCTV
» Covert CCTV
» Fuel/Solar Powered CCTV Towers
Services:
» CCTV Maintenance
» CCTV Monitoring
» Key Holding
» Intruder Response
» Event Management
» Incident Reporting
» Perimeter Protection
We believe that CCTV Monitoring is best achieved through "Event Management". Using the very latest video analytics technology, motion is detected by our cameras up to 100 meters away, and this sends an alarm to the CCTV Monitoring Station, or to a smart phone for domestic customers.
For complete security, we recommend that our commercial and construction clients utilize our full security management service which includes CCTV Monitoring, Key-Holding and Intruder Response Services.
MAK Integrated Services holds SIA approved contractor status for the provision of Security Guarding and Key Holding Services. ISO Cert No.7971