Car park management in Manchester, Liverpool and in the North West
MAK Security can supply all your parking and car park management requirements. We can also provide help and guidance on different solutions.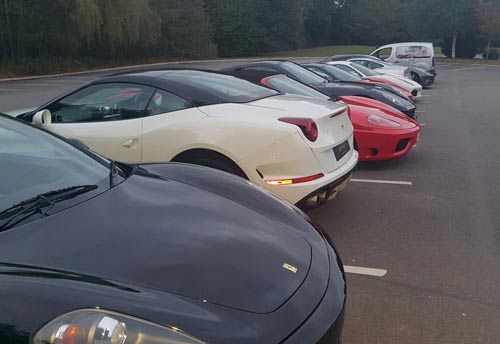 Car Park Management Specialists
Whether your interest is car park management or parking enforcement we've a host of products and services to help. Our range includes all forms of printing for parking, car park and highway signs, traffic management and pedestrian safety products. We are a leading security company Manchester and our services range from outsourced document printing, permit printing and mailing to the management of parking back-office functions.
Our services include:
Parking enforcement
Car park permits
Car park season tickets and passes
Licencing
Membership processing and management
Document printing and mailing
Parking permits, scratch card and event passes, printing and mailing
Scanning and archiving
ANPR camera systems
Parking Enforcement
Whether in the regulated (local authority) environment or on private land needs to be backed by good practice and robust processes. We offer a wide range of services to support you in running a fair and efficient process to manage parking enforcement and to support your traffic policy objectives.
Regulated Parking Enforcement
Our experience is rooted in the public sector. Whether you're operating under Road Traffic Regulation Act 1984, Road Traffic Act 1991 or Traffic Management Act 2004 we deliver a range of partnered services including overflow workflow management, inbound correspondence handling, scanning and archiving, correspondence and statutory document printing and mailing.
Parking on Private Land
Managing parking on private land has seen significant change since the introduction of the Approved Operator Scheme, and the banning of wheel clamping and the establishment of an independent appeals service under the Protection of Freedoms Bill. As members of the Approved Operator Scheme we work with our customers to achieve the highest standards in parking enforcement.
Our customers benefit from a unique service differentiated by sensitive enforcement in support of their traffic and parking policies. We work with you to design processes that match your aspirations for service delivery including the use of warning notices and shared responsibility for appeals handling. Our clients benefit from the latest in mobile technology for ticket issue then we take over management of the ticket process including all correspondence handling, DVLA requests and payment processing.
If you prefer not to be a member of an accredited trade association (ATA) – such as the Approved Operator Scheme – in your own right, talk to us about our Dynamic Parking Management model. We offer everything you need for an effective and professional approach to parking enforcement, but we manage the compliance requirements on your behalf.

Membership Processing and Management
Running a membership organisation can be a beguiling mix of reward and hard work. We have a range of solutions to reduce the hard work and enhance the member experience. These include:
 Application handling. If you use a paper application form we'll take the strain by data capturing the applicant's details, processing their payment and printing and issuing their membership card / badge.
 Membership card printing and mailing. You capture the details then send us your data file and we'll print and dispatch the permits. Using the latest is secure file transfers and high quality colour digital printing we offer a secure and highly cost effective service for printing of membership badges whether you are using paper, plastic cards, vehicle badges.
Take advantage of our fully web enabled software solution to manage the entire process from membership application and payment through to printing and mailing to your member. Easy to set up process stages allow you to control the parts that you need to while leaving us to do the hard work!

Car Park Season Tickets and Passes
If you operate a car park, offering season tickets to your regular users is an ideal way to reduce costs and improve convenience to your users. But what if the administration cost outweighs the benefits?
We offer a number of services to reduce costs in car park season ticket administration:-
Application handling. If you use a paper application form we'll take the strain by data capturing the applicant's details, processing their payment and printing and issuing the season ticket
Season Ticket printing and mailing. You capture the details then send us your data file and we'll print and despatch the permits. Using the latest is secure file transfers and high quality colour digital printing we offer a secure and highly cost effective service for season ticket printing.
To advantage of our fully web enabled software solution to manage the entire process from car park season ticket application and payment through to printing and mailing to your customer. Unlimited season ticket types and unlimited car parks or locations.
Licencing
Many organisations in the public and private sectors use licences to regulate their users and activities. With the latest in web enabled software, process management services and on-demand print production we offer licensing solutions for a diverse range of applications including:
Skip licences
Trade waste licences
Scrap metal regulation
Pavement licencing
Street vendor licencing
Scaffold licences
Boat / mooring licences
Rod/ fishing licences

Car Park Permits
Effective management of parking permit schemes can form a vital element of effective parking and traffic management policies. But sometimes managing eligibility criteria, quotas and multiple permit types can be an administrative burden you can do without.
We work with you to design processes that deliver on your policy objectives without the overhead. We work with clients in diverse sectors facilitating parking permit schemes through management of online application processing, automated eligibility criteria, unlimited permit types, flexible pricing mechanisms, permit or car park quotas and automated renewal processes. Workflow processes ensure that you continue to manage the aspects of the process that need direct decisions.

Document Printing and Mailing
The digital printing and mailing of time critical documents is a major specialty for us. From setting up secure file transfer procedures through to printing, enveloping and mailing documents in colour or mono, we'll project manage everything from start to finish. Service areas include:
Statutory Document Mailing
Secure printing and mailing of progression documents in the regulated parking and traffic management environment such as Notice to Owner, Charge Certificate, Bus Lane PCN's including photographic evidence
Private Land Parking Enforcement
Secure printing and mailing of progression documents for contraventions of private land including Parking Contravention Notices issued for Automatic Number Plate Recognition (ANPR) based enforcement with photographic evidence.
Correspondence Mailing
Let us take the load off the printing and mailing of general correspondence. Whether full colour or mono, we take regular data and document files through our secure servers, digitally print your documents on demand, envelope them and send them out directly into the mail.
Scanning and Archiving
Filing cabinets and cupboards across the country contain files and documents for future reference. Whether you are a local authority or an SME, whether you need is a statutory obligation or a commercial necessity, these documents often take up valuable office space but are only referred to periodically.
Talk to us today about our scanning and archiving services. We'll create a digital image of your documents in an agreed format and then make this available to you in multiple ways to suit your business need. Examples include periodic update by DVD, upload to a secure hosted server and upload to your secure server. We'll organise secure storage of your original documents and when you need a copy we'll produce a printed digital copy on demand or by secure file transfer or arrange for dispatch of the original.
Residents Surveys
Undertaking regular surveys is key to service delivery, whether as part of consultation for a new Controlled Parking Zone, or for customer satisfaction reporting. We'll design all your document needs, set up secure file transfers for all your variable data and digitally print and personalise the complete pack and either mail it, or send it back to you in bulk. You retain complete control over the process without the resource implications of large volume printing, collating and enveloping
Parking Permits, Scratch Card and Event Passes Printing and Mailing
We have significant experience in the printing and mailing of permits, parking scratch cards and event passes.
Parking Permits and Season Tickets
Using a high security base stock, with or without an integrated holder, we digitally print car parking permits and season tickets in full colour, then mail them direct to the addressee. We use your variable data to fully personalise the documents so they are highly secure and difficult to use fraudulently. In addition to reducing processing costs our approach adds value in service delivery and reduces the risk of fraudulent use.
Scratch Cards
Scratch cards are in widespread use for managing resident visitor parking schemes and ad hoc visitor or cashless parking schemes. However getting them into the hands of users can often involve complex internal distribution or inconvenience to your users.
We can reduce costs and improve service delivery by holding your scratch card stock then digitally personalising them on demand, from your data, and mailing them direct to the customer, in books or as single cards.
Event Passes
Managing the printing and distribution of event passes for vehicles, people and contractors is time critical work requiring secure processes and often complex finished packs. With extensive experience in managing secure printing and mailing we have significant knowledge and resource to handle even the most complex requirements.
Travel Passes
On demand printing and distribution of travel passes whether for school travel schemes or public transport. Secure data upload and management processes combine with high quality digital production to produce robust passes to suit a variety of situations.
Health and Safety and Employee Manuals
Keeping Health and Safety and Employee manuals up to date can be time consuming and expensive. They can typically be highly personalised but produced in relatively low volume. Talk to us about how we can save you time and money by digitally producing these publications on demand in colour or mono.

Accreditation's and Memberships
"The BPA are the largest professional association in Europe representing organisations in the parking and traffic management industry. These organisations are many and varied, and include manufacturers, car park operators, local authorities, health authorities, airports, railways, shopping centres, theme parks, consultants."
Who turns up
A dog handler is worth a number of security officers – making Dog Handling Services highly effective and value for money.
All of our Dog handlers start any shift with 2 – 3 trained security detection dogs.
A detection dog or sniffer dog is trained to use its senses to detect substances such as explosives, illegal drugs, wildlife, currency, blood and contraband electronics such as illicit mobile phones. The sense most used by detection dogs is smell.
Detection dogs can be deployed for a variety of specific purposes as we work very closely with our clients to help and advise the appropriate response.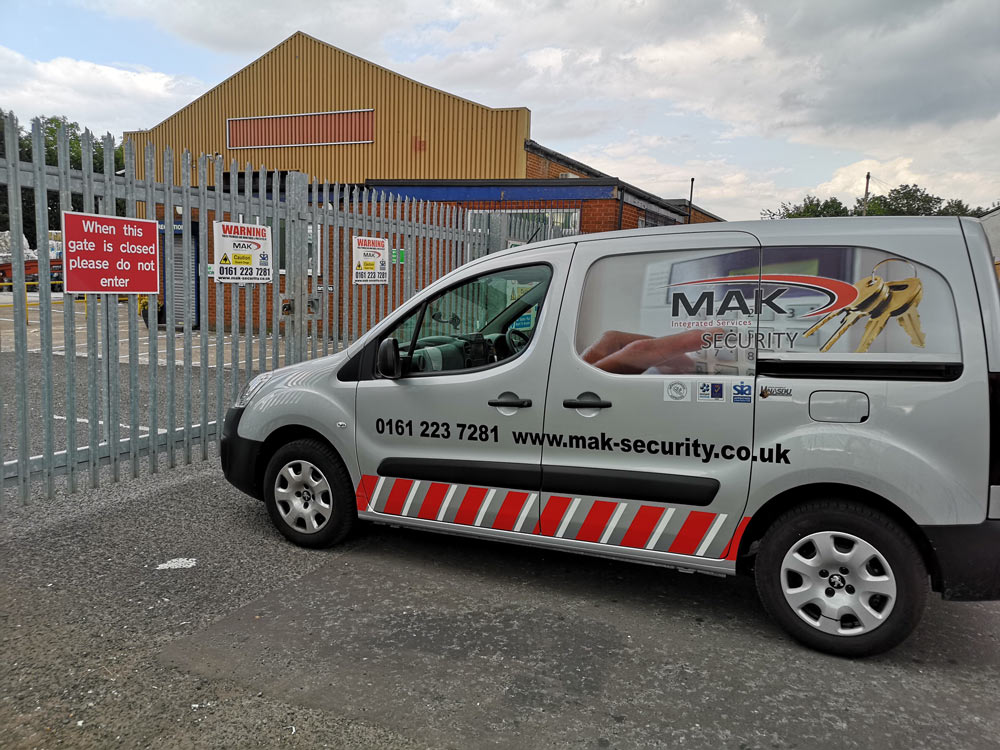 Our services Include:
» Parking enforcement
» Car park permits
» Car park season tickets and passes
» Licencing
» Membership processing and management
» Document printing and mailing
» Parking permits, scratch card and event passes, printing and mailing
» Scanning and archiving
» ANPR camera systems
MAK Integrated Services holds SIA approved contractor status for the provision of Security Guarding and Key Holding Services. ISO Cert No.7971